About Prof. Samir Abbas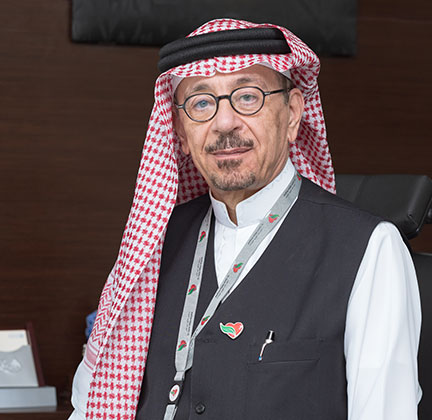 Professor Samir Abbas, founder of the hospital, and owner of a number of women wellness centers kingdom-wide, is an authority in the field of infertility, reproductive endocrinology and women wellness. He is a well-known International figure in the field of women's reproduction and assisted reproductive techniques, and was the first to facilitate a test tube baby in the Arab and Muslim world in 1986. He also performed the very first successful in-vitro fertilization procedure in the kingdom resulting in a live and healthy neonate.
Message from the chairman
Brothers and Sisters
Sons and Daughters
We have always been Pioneers of the latest Scientific and Medical Technologies in the Field of Infertility, IVF and Gynecology. We have kept this head start, and with God's grace we have established this Integrated Institution to become also a leader in all other fields of medicine, offering you a modern cutting edge hospital.
I pray that you and your families will always enjoy health and wellness.
In this perspective we strive to be of Best Medical Counsel and Quality Service Provider whenever you need us.
We have harnessed in Dr. Samir Abbas Hospital the latest Technologies in Medical Prevention and Treatment with the Best Doctors.
Dr. Samir Abbas